About Patterson Specialty Services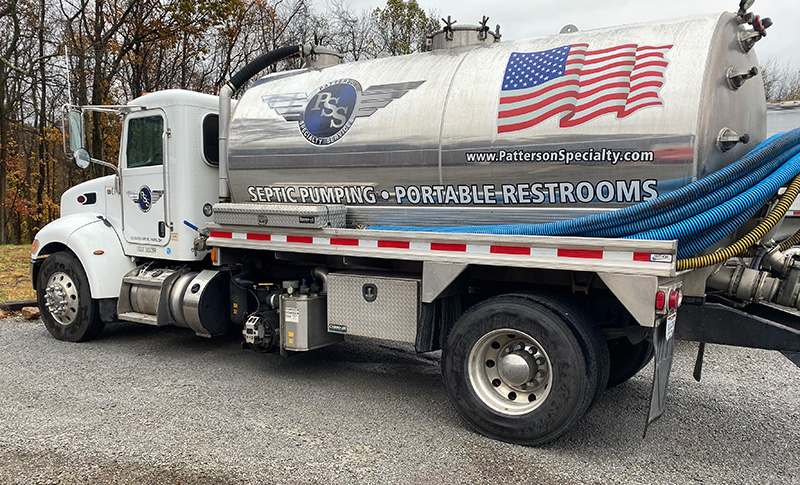 Access to clean water and a properly functioning drainage system should never be compromised for any family or local business. Based in the Carrollton region for many years, Patterson Specialty Services is recognized as a trustworthy service provider for all types of commercial or residential septic tank systems. Our experienced staff is equipped to respond promptly to any need whether it includes a complete services, or for efficient maintenance and repair. We consistently go the extra mile to ensure that each client is satisfied and that their septic tank remains secure.

Our Professional Responsibility
Since the beginning, customer security and satisfaction has been our main priority. We use only modern, high quality equipment, expertly serviced by our trained and licensed staff that is in complete compliance with regional regulations and building codes. Patterson Specialty Services continually strives to offer the latest industry advances and techniques by regularly upgrading our knowledge and training. We remain dedicated to preserving the environment without compromising the quality of our services and client safety.

Dedicated to the Safety and Satisfaction of our Customers
Home and business owners in Carrollton and surrounding areas know they can rely on Patterson Specialty Services for dependable and friendly service at reasonable rates. Our friendly staff makes every effort to immediately resolve any problems with your septic tank on the first service call. We take pride in ensuring that our clients have continuous access to uncontaminated water and that their drainage systems are functioning properly. Patterson Specialty Services responds promptly to requests for service and offers emergency services and repairs, day or night, by calling (330) 862-3371.
Emergency Services Day or Night
Don't hesitate to give as a call for any septic tank system need. For emergency repairs or maintenance to your septic tank system in Carroll, Stark, Columbiana, Cuyahoga, Harrison and surrounding counties, Call: